REASONS TO SUBSCRIBE WITH BUYIPTV
The wave of FIFA World Cup is ready to grip the world again in just a few days time. World's biggest sporting event is ready to spread its magic one more time. Hosts Russia is giving in their everything to ensure 2018 pays witness to one of the best FIFA World Cups ever.
Join the FUN and watch the 2018 FIFA World Cup Russia™ with our Special Summer Bundle!
The 2018 FIFA World Cup Russia™ is just months away! Are you ready to watch the world's greatest sporting event?
Ahead of the World Cup in Russia, BuyIPTV has a special offer.
Get the Special Summer Bundle to watch more than 3600 premium entertainment channels along with 2018 FIFA World Cup Russia™. T&Cs apply.
Make sure you don't miss any of the 2018 FIFA World Cup Russia™ action. Live & exclusive on beIN. .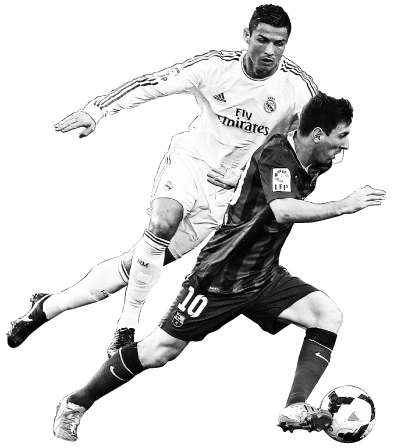 FHD Sports
Stream all your favourite live FHD sports from all around the world. Don't miss your 2018 FIFA World Cup Russia anymore!
Server Stability
No more freezing, stuttering. Our IPTV Services are always ready with our powerful streaming servers.
Compatibility
Works with almost all IPTV apps, Mag Boxes, Fire Stick, Fire Box TV, Smart TV(Smart IPTV App), Zgemma, Openbox, Xbox, Tablets, IOS Devices and Perfect Player.
GREAT VALUE
Our IPTV service is designed to be cost effective leveraging your existing internet connection with hundreds of channels available for you to enjoy!
TALKING YOUR LANGUAGE
Your favorite sport and entertainment in your preferred language : English, Arabic, French or Spanish.
THE BEST CONTENT
Take your pick of exclusive access to the world's best and biggest championships, blockbuster movies, regional and global entertainment.
DIFFERENT IPTV PLANS
With our iptv package , you now get more than ever as standard.Discover a wider world of entertainment,Where awesome entertainment comes together.
We do AWESOME stuff
up to 3000 live tv  Channels incl. Live Sports, & TV Shows.Fast,Efficient.Multi-Device  Support 24/7 · FULL HD/SD/3D Quality No Freeze multi language· Best Iptv Service · Support All Devices
-Over+3600 Channels.
-Live Streaming On All Devices!
-100% Secure Ordering Process
-99.9% Uptime servers
-Pay As You Go! No Contract!
-Instant Activation!
-Professional Support
-No long term commitments
-No activation fees
-No credit check
Choose Access IPTV Package and get started with premium entertainment for the whole family. In this pack you have a selection of great regional and international content.
With Access, you would be able to watch local football and other sports, general entertainment and lifestyle channels, leading news and factual channels and four kids channels. Movie lovers can also enjoy watching channels in this package.
The perfect way to start watching great IP TV with BuyIPTV Full HD channels.
More than 50 millions people in the world are using now IPTV service
Make Money during the WorldCup
Start reselling our IPTV packages to your customers or Friends or even Family  and start managing your own sales and members easily with a very simple user interface.